Brown Water Cigar Bar – Like No Other Experience
Cigar Shop and Lounge in Brenham, Tx.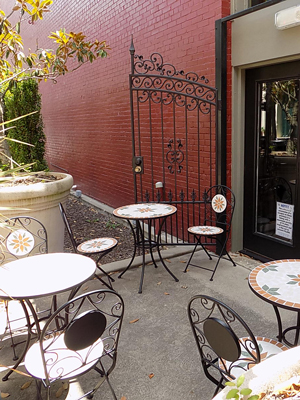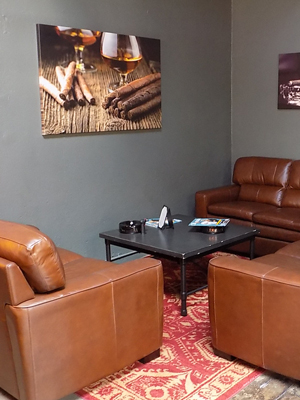 Opened in late 2020, Brown Water Cigar Bar sells premium handmade cigars in a walk-in humidor with a casual lounge that's ideal for cigar smoking and conversations. This cigar shop and smoking lounge offers a huge selection of national brand cigars in a casual setting in downtown Brenham, Texas. Enjoy a cigar and coffee while wrapping up work on your laptop or stop by to polish off the evening with a premium cigar and cocktail. On your way home to Burton, Chappell Hill or Navasota? Swing by to pick up a few of your favorite cigars or try a new one.
We also welcome weekend visitors from Houston and Austin. Whether your spouse is antiquing and checking out the local boutiques or you're a groomsman in a local wedding party, we encourage you to visit Brown Water Cigar Bar for an experience that's like nothing in Washington County. Be sure to see our upcoming events and add Brown Water Cigar Bar to your itinerary for your next tourist trip.
Great Cigars, Cool Setting
At Brown Water Cigar Bar, there are no membership fees required because, frankly, we're much more interested in customers enjoying good quality cigars and returning as happy clients. Our extensive line of cigars is impressive. Not only do we carry the national cigar brands, but we feature up to 20 lines from within each brand and we're regularly stocking new products from favorite brands such as Arturo Fuente, Ashton, EPC, My Father, Montecristo, Oliva, Padron, Rocky Patel and many more. With prices ranging from $2.65 – $27, we offer cigars for every budget and have plenty of cigar accessories, too.

Not sure which cigar you need? Our knowledgeable team is happy to help find the cigar that matches your personal tastes. We'll start by asking questions such as:
• Do you prefer mild or medium cigar tastes?
• Do you like a light or dark cigar?
• Are you looking for a cigar for a 20-minute smoke or a long smoke?
Based on answers to questions like these, our cigar experts can guide you on several options to consider. If you're looking to buy a gift, we can point you to some popular choices or offer a gift card as a convenient, yet thoughtful present.
Contact us to learn more or visit Brown Water Cigar Bar to experience our premium cigars, warm hospitality and relaxing lounge.